Wyoming
Veterans Joined Oath Keepers Organization to Continue Serving Their Community
WASHINGTON — Veterans testified in federal court Oct. 8 that they joined the Oath Keepers organization because they felt a commitment to continue serving their country.
Lee Maddox, 43, of Cheyenne, Wyoming, served in the Army for eight years. During his service, Maddox said he followed his mission orders to the letter.
He told the court that he joined the Oath Keepers organization about five years ago out of patriotic spirit.
The organization would bring together veterans to offer the skills they have learned to help their communities. As a member of the Oath Keepers, Maddox taught others about combat medicine – the knowledge he acquired while serving in the Army.
He described the Oath Keepers organization as a group that gets to know its community and neighbors and makes the best of each member's abilities to make a contribution in the event of natural disasters. Maddox explained that they formed teams, created community safety programs for police officers who needed assistance, trained civilians to use firearms, and did other forms of community service.
However, everything changed in 2020, he said, when "it seemed like everyone was losing their minds". Maddox recalled people being killed on the streets and police cars being burned. "And nobody did anything about it," he added.
A defense attorney asked if he was used to the "bombastic" language of Oath Keepers founder Stewart Rhodes. Maddox said veterans often use military language that those unfamiliar with it would find odd. However, under cross-examination, he denied using "bombastic" language in Rhodes' presence.
Rhodes, one of five defendants facing multiple criminal charges for his part in the January 6, 2021 events, has denied allegations that he conspired to breach the US Capitol that day.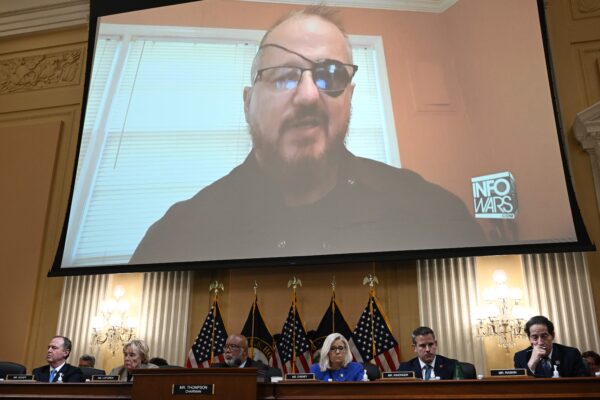 Maddox said he and his friends spontaneously decided to travel to Washington to attend the Jan. 6, 2021 event; They heard there was going to be a rally and they wanted to listen to then-President Donald Trump. He told the court he was not aware of any call to action that day. While driving into the district from Wyoming, he was added to Signal group chats. On Jan. 6, Maddox said he hadn't received any specific guidance on where to go. He was looking for some elderly people to come with him from Wyoming to the rally.
Maddox denied communication with Rhodes on January 6. He said his phone struggled to work until later that evening. He later heard from others following the news that some Oathkeepers had entered the Capitol.
A defense attorney questioned Maddox whether he would have entered the Capitol if Oath Keepers had asked him to. He said he didn't team up with people who asked him to.
"We [the Oath Keepers] are not anti-government; we are pro-government and pro-constitution," Maddox replied, denying allegations about the group's motivations.
Jeffrey Nestler, a prosecutor, asked Maddox if he drove such a long distance from Wyoming to Washington to be able to take not only his pistol but also his rifle. Maddox said "Yes," explaining that having a handgun is customary in Wyoming. He confirmed that all of his friends who came with him had guns, but they all left their firearms at a Virginia hotel.
Maddox also told Nestler that he trained people in "dynamic room entry," a tactic used to combat a home invasion.
"Who would be the insurgent?" asked Nestler.
"Antifa," Maddox replied. "The Wyoming Communist Party."
Another veteran, Ricky Jackson, 67, of Georgia, served seven years of active service in the Army. He said he was interested in joining the Oath Keepers because he'd heard they help families and support community events. Jackson said he had always wanted to be part of such an organization. Aside from the January 6 rally, he did not attend any other events with the Oath Keepers. He said he didn't bring any firearms into Washington or Virginia.
While Maddox amused himself on the witness stand and often giggled while speaking to the attorneys in the courtroom, Jackson was stern and serious.
During cross-examination, Jackson almost lost patience trying to get a prosecutor, Alexandra Hughes, to understand that while he was concentrating on protecting people at the foot of the Capitol steps on Jan. 6, he was paying no attention to anyone else loud noises around him.
Hughes tried to get Jackson to identify the voice of Joshua James, a member of the Oath Keepers from Alabama. James entered the Capitol on January 6 and yelled at US police officers while Jackson did not enter the Capitol.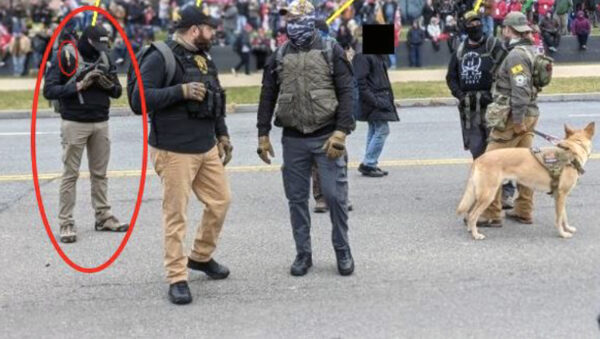 James pleaded guilty to counts of seditious conspiracy and obstruction.
"Is it a crime to speak loudly to the police?" asked a defense attorney.
"No, I do not think so. It's part of the First Amendment," Jackson replied.
Neither Jackson nor Maddox were charged.
Rhodes, Kelly Meggs, Kenneth Harrelson, Jessica Watkins and Thomas Caldwell were charged with seditious conspiracy, conspiracy to obstruct an official process, abetting and abetting, conspiracy to prevent an official from performing his or her duties, destruction of government property, civil disturbance, and manipulating documents.