Wisconsin
How did Matt LaFleur turn Packers' season around? The coach's boring answer: 'Trust the process'
JASON WILDE For the State Journal

GREEN BAY — Matt LaFleur could have taken a different path. He could have done something drastic just to shake up his team and maybe send his players back into the playoffs.
After all, the Green Bay Packers head coach had never experienced a phase like his team experienced midway through this season, as the Packers lost five straight games and seven of eight and a 3-1 start to a 4-8 ledger with five transformed no-margin-for-error games to play.
And since he never experienced consecutive losses in his first three years in office, the natural reaction for LaFleur would have been to try something else entirely, perhaps out of panic.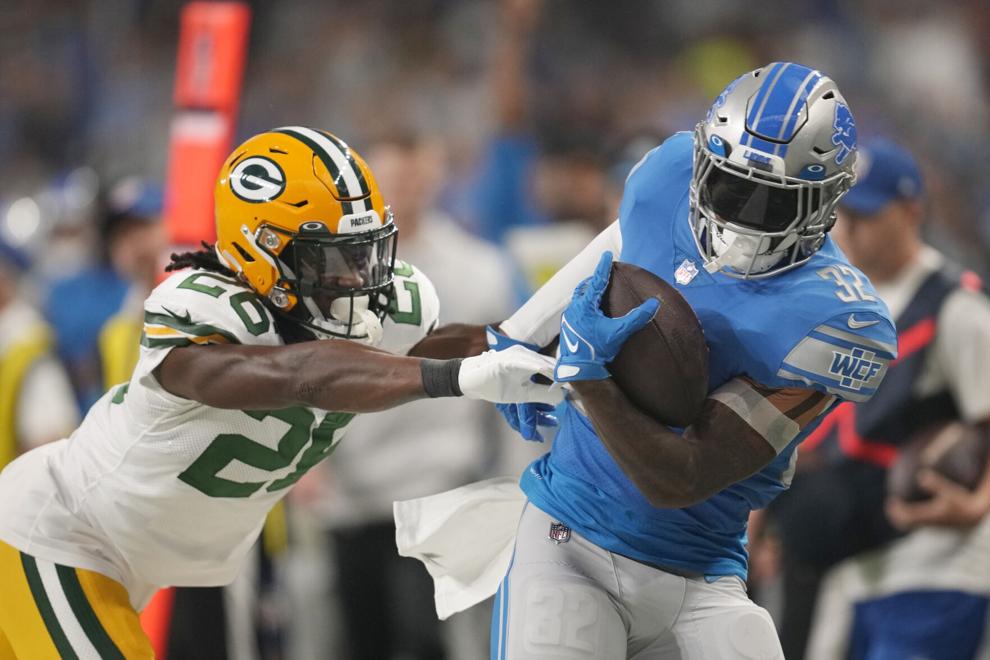 Instead, LaFleur stayed the course. He maintained his philosophy of trust in the process. He hasn't fired his much-maligned defensive coordinator, he hasn't given up offensive play-calling, he hasn't made seismic lineup changes.
And now, on a four-game winning streak, his Packers (8-8) have the easiest path to the least likely places in the postseason: Win and they're in. If they beat the Detroit Lions (8-8) on Sunday night at Lambeau Field, the Packers will be the No. 7 seed in the NFC and face the No. 2 seed on the streets on January 14, 15 or 16.
"You try to be as consistent as possible, whether you're winning or losing. They try to be the same every day," LaFleur said during his usual Q&A session the day after the game on Monday at Lambeau Field, a day after his team's 41-17 tank strike against the Minnesota Vikings. "I know that sometimes it can be a challenge when you're frustrated.
"These guys are all great competitors and they want to win. We invest a lot of time in this thing – the coaches, the players, the coaches, everyone involved in this thing. I think you can't overstate the character of the people you're with every day. Because I've already seen it differently."
When asked if he was considering drastic changes, LaFleur said the only changes he'd made were introducing more competitive practice times "to try to increase the intensity" and "to get the competition out of our guys" during of the week. Otherwise, by self-assessment, he remained convinced that the process was not the problem.
"Of course, even when you're winning, you're always trying to get a sense of, 'Is there anything we can do to make it even better?' said LaFleur. "Anytime people go through a little bit of adversity and you come out the other side, I think it makes you callous to some degree. And I think it can bring everyone closer together.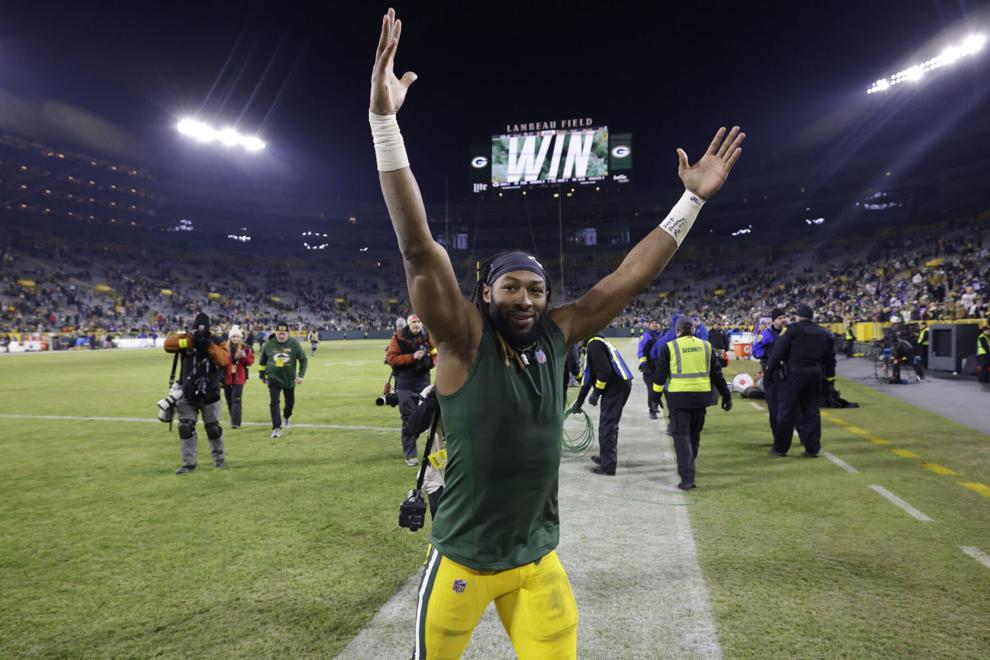 "Because there was a point where you were sitting at 4-8 where it can go a lot of different ways and we've all been there. … It's just a testament to the people in this organization and especially in this dressing room that they have chosen to stick together and trust one another. And I think everything happened during our preparation and the way we practiced. And (as) we saw, these improvements that made a big difference."
On offense, the Packers, while still ranked 14th in the 32-team NFL (22.1 points per game), have averaged 30.3 points per game over their last three games — only Dallas (33.7) and San Francisco (31.7) put more points on the board. While rookie wide receiver Christian Watson had a quiet game against the Vikings (an 11-yard catch), his presence as a big-play downfield threat has changed the way the defense approaches the Packers.
On defense, the Packers are still 17th overall (21.9 points per game), but they have only allowed 16.3 points per game in their last three games, ranking seventh in the league. Additionally, the unit has forced 12 turnovers in their last four games after managing just 12 in their first 12 games combined.
And on special teams, returnee Keisean Nixon has breathed life into these formerly dying units, with highlights being his 105-yard kickoff return for a touchdown against the Vikings and a 93-yard kickoff return against Miami a week earlier.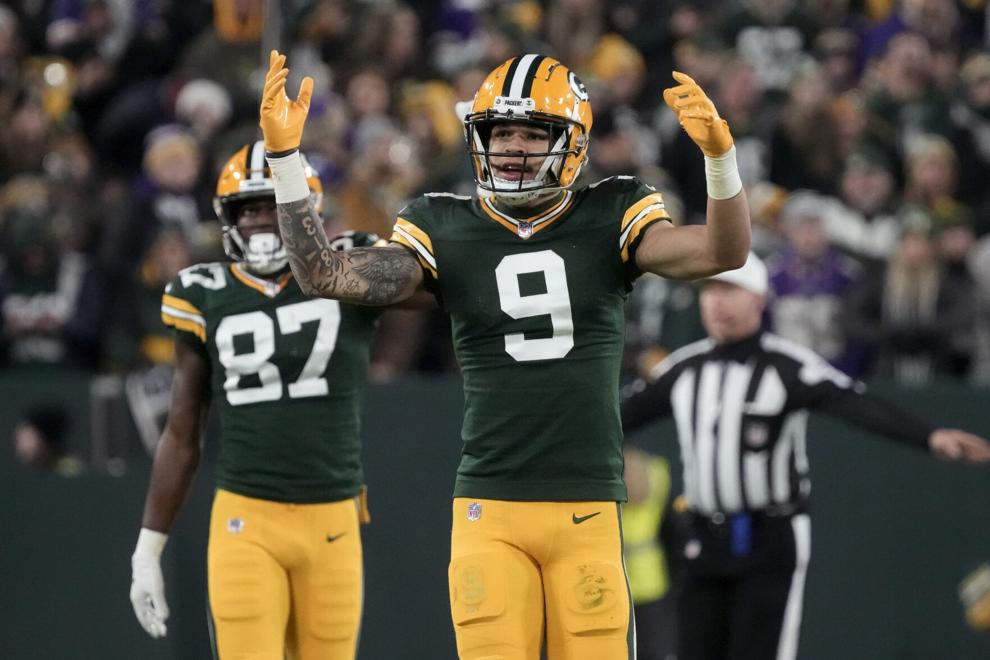 "(At 4-8) I had confidence, similar to 4-6 in '16. Sometimes you have to fool yourself to believe a little more," said quarterback Aaron Rodgers, recalling his Run the Table proclamation in 2016. "But I definitely had faith that I was going to scrap, for sure. I believe in the power of manifestation and I believe in momentum and I believe very strongly in the power of the mind. And when you start believing firmly in something, some wondrous things can happen.
"Things you don't count on: Keisean Nixon – I knew he was talented but I may not have seen a game breaker. Christian Watson – at 3-6 he wasn't a big part of offense. So that's what you don't take into account and (then) it happens.
Rodgers also explained that after the team's fifth straight loss, on Nov. 6 in Detroit, he looked at the remaining schedule. The next three games were against the Cowboys, Tennessee Titans and Philadelphia Eagles, and Rodgers figured the Packers only needed to win one of those three because he believed his team was capable of winning the last five games – in Chicago , against the downtrodden Los Angeles Rams at home, in Miami, against the Vikings and Sunday night's finals against the Lions.
Jaire Alexander, Packers looking to put the brakes on Justin Jefferson this time
"I just thought, 'If we get one of these, we can win the next five. And 9-8 would come in," Rodgers said. "I couldn't really say that because you don't really want to say, 'Hey, if we just get one of these next three, we can make the playoffs.' But in my head that's exactly what I was thinking."
And that's exactly what happened – one more game to come. The Packers rebounded from a two-touchdown deficit to beat the Cowboys 31-28 on November 13; lost to a Tennessee team who were playing well at the time but have since collapsed and need to win on Saturday night to reach the playoffs; and gave the Eagles everything they could take before losing 40-33 in a game that Rodgers ended in the visitors' locker room with a rib injury and watched as backup Jordan Love tried to rally the team in the fourth quarter.
After that, they won in Chicago, rebounded in a long-awaited bye week, picked up business against the Rams and Dolphins, and then defeated the Vikings. And as a result, a win over the Lions will send them into the postseason for the fourth straight year under LaFleur.
"We always had hope. We've always believed in each other," said veteran running back Aaron Jones. "We knew we would make it. It was a little later than we expected. We dug into a little hole and we played to get out and make it to the dance."
Nixon added, "We just needed confidence. At the end of the day, (if) you get into the playoffs, you get in and you win. It doesn't matter your record. After that you have to play ball. Everyone is 0-0 as soon as you come in. We're hot at the right time and it's time to play Detroit next week."