West Virginia
State works to keep deer herd free of Chronic Wasting Disease | Sports
When you talk to biologists at the SC Department of Natural Resources about the state's deer herd, they enthusiastically say that the state has a healthy population of white-tailed deer.
And if you look at SCDNR's website (dnr.sc.gov), it's pretty obvious that they intend to keep it that way.
The first thing that catches your eye is a link to "It's our flock. Protect them." And if you open the link, you'll find tons of information about Chronic Wasting Disease.
It's a neurological disease that afflicts deer, elk, and elk that fortunately hasn't made it to the Palmetto State and doesn't affect humans. CWD causes spongy degeneration of the brains of infected animals, leading to emaciation, abnormal behavior, loss of bodily functions and death, according to cwd-info.org. It has been compared to mad cow disease.
CWD has been diagnosed in the following states: Arkansas, Colorado, Kansas, Illinois, Iowa, Maryland, Michigan, Minnesota, Mississippi, Missouri, Montana, Nebraska, New Mexico, New York, North Dakota, Oklahoma, Ohio, Pennsylvania, South Dakota, Tennessee, Texas, Utah, Virginia, West Virginia, Wisconsin and Wyoming and three Canadian provinces.
South Carolina is a closed state, meaning deer cannot be legally imported into the state, a likely way of spreading CWD.
South Carolina is also well positioned geographically. The closest CWD areas are on the Mississippi River on Tennessee's western border and in an area near Washington, DC where the borders of Virginia, West Virginia and Maryland converge.
SCDNR's focus is on managing risks that include illegally bringing live deer into South Carolina from out of state and improper disposal of carcass parts of animals harvested out of state.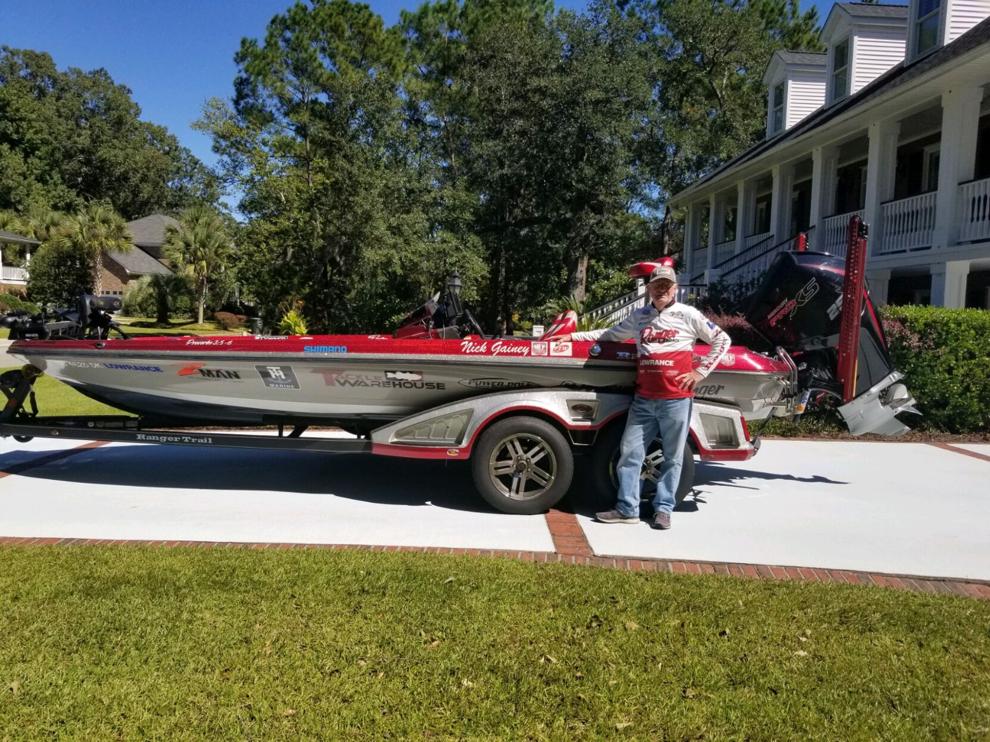 South Carolina also enacted a law prohibiting the possession or use of any decoy that contains or purports to contain excreta collected from a cervid (deer), including urine, feces, blood, glandular oil, or other bodily fluids. This does not prohibit the use of any synthetic product or substance collected by a hunter from deer legally caught in South Carolina.
South Carolina residents love their long white-tailed deer season; Let's keep it like this. If you are unfamiliar with CWD, visit dnr.sc.gov and learn more.
America's Boating Club
America's Boating Club Charleston will hold Boat Safety Courses on November 12th and December 3rd at 1376 Orange Grove Road, Charleston.
Lessons start at 9:00 am and end around 4:00 pm. Successful participants earn the SC Department of Natural Resources Boater Education Card. The cost is $45 for adults and $15 for additional household members sharing the text. Scholarships are available for youth between the ages of 12 and 18. Call 843-312-2876 or email [email protected]
Archery Hunts for Bulls Island Set
The 2022 Bulls Island Whitetail Deer Archery Hunts will take place from November 7th to 12th and December 5th to 10th. The purpose of the hunt is to assist management in maintaining deer populations at an environmentally sustainable level and enables the use of a valuable renewable resource.
Hunters must be in possession of the required state hunting license. Each hunter checks in and registers before setting up camp and hunting. Hunters under the age of 16 must have successfully completed a state-approved hunter training course, present a hunter safety certificate and be under the direct supervision of an adult. On Sunday 6th November and Sunday 4th December at 4pm the Cape Romain National Wildlife Refuge Manager will meet with archers to discuss refuge hunting regulations.
The Campground on Bulls Island remains open from 9am on the Sunday before each hunt until noon on the Sunday after the hunt. Only registered hunters are allowed to camp. Overnight parking is permitted at Garris Landing during the Archery Hunt. The group campsite is the picnic area, which includes an enclosed shelter for extreme weather, sanitary facilities, and a water source.
Visit the Cape Romain website at https://www.fws.gov/refuge/cape-romain to obtain a copy of the hunting permit. For more information, please call the Refuge Office at (843) 928-3264. Permits are available Monday through Friday from 8:30 a.m. to 4:30 p.m. at the Refuge Headquarters Office and Thursday through Saturday from 9 a.m. to 5 p.m. at the Sewee Visitor and Environmental Education Center, 5821 Hwy 17 North, Awendaw, SC 29429.
Deer hunt for military community
The SC Department of Natural Resources and Cowden Plantation near Jackson will host two free deer hunts for members of the military community to commemorate U.S. Army Spc. Thomas Caughman of Lexington. Caughman was killed in 2004 while serving during Operation Iraqi Freedom.
The hunts will take place on November 11th and December 2nd at Cowden Plantation and are open to active, retired, reserved and disabled military members who will be selected by lot. Visit dnr.sc.gov or email [email protected] Applications will be accepted until October 30th.
SCDNR is accepting applications for each hunt by October 30th.