Washington
Richland school board member Semi Bird launches campaign for WA governor in 2024 | Elections
As he nears the end of his first year on the school board — a year that has included a controversial move to flout Washington's indoor mask mandate, a lawsuit under the Open Public Meeting Act, and an ongoing recall — Richland native Misipati Semi Bird has his Goals in sight State office.
Bird, 61, announced his candidacy for governor at a Veterans Day event in the Legislative Building in Olympia.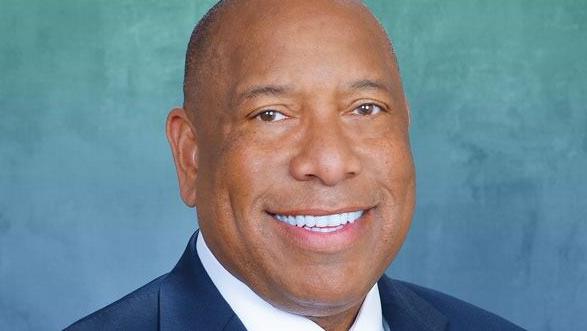 In an interview, Bird said he was a spiritual man, a Christian who spent his life serving his country. In addition to being a Board Member and Legislative Representative for the Richland School District, Bird is a Distinguished Veteran in the US Marine Corps and Special Forces and a former Director of the US Department of Energy.
"I have a strong belief that where I am right now and knowing what's out there right now, I am absolutely the right person to answer the call to serve again," he said.
Bird is running as a Republican and describes himself as a "constitutional Christian conservative." He said this means he believes in government of the people by the people – all people – and in grace and unity under God, as well as financial responsibility and meritocracy.
If elected, he would be Washington's first black governor and the first Republican to hold the position since 1981.
Focus of Bird's campaign
Education is a priority for school board member Bird, who dropped out of high school as a junior. After serving in the Marines, he earned a bachelor's degree in business administration from Columbia Southern University and a master of science degree in human resource development from Villanova University.
He is a PhD student in Industrial and Organizational Psychology at Northcentral University.
"Education is so important to me because I know children learn differently," he said. "Children learn differently, and true justice is not about lowering the standard, but about meeting those children where their needs are, giving them what they need to be successful, so that they rise up and conform to the standard be able."
He said the introduction of additional learning programs such as structured learning, a scholarly approach to literacy, or comprehensive tutoring programs could be used in schools across the state to improve outcomes and help more students meet grade level standards.
"We need to comprehensively give our students the extra attention they need," he said.
Bird also has ideas for improving public safety and the economy.
He said he supports efforts to "repay" the police force and proposed a recruitment pipeline from high school to the Washington state Criminal Justice Commission, where police officers are trained to maintain staffing levels.
"We cause all kinds of problems, and the people who are adversely affected are these (un)marginalized communities," he said.
He said he also sees opportunities to revitalize the state's tourism industry.
"We need to take back control of our streets, so our streets are safe, so people can come out here and enjoy themselves, spend their money in our community and enrich the small business people who are the foundation of our economy," he said he said.
Bird, a supporter for the state's Bureau of Minority and Women's Enterprises, said he also supports removing regulations that hinder businesses and introducing tax breaks to incentivize development.
school board decisions
Bird's controversial move earlier this year to defy the state's indoor mask mandate led to a lawsuit under the Open Public Meetings Act and a recall attempt being reviewed by the Washington Supreme Court.
After the resignation of his predecessor, he was elected to the school board at mid-term in 2021. His term expires in 2023.
At a special meeting in February, he and other school board members voted to make masks optional in Richland classrooms. The move forced the district to cancel classes to evaluate next steps and was later rolled back.
This led to an Open Public Meetings Act lawsuit, which was settled by the district, alleging that the school district and board of directors failed to adequately notify the public of the vote and that the vote violated the Open Public Meetings Act.
There were also efforts to remove Bird and two other board members, charges currently under review by the Washington Supreme Court.
Bird said he stands by the vote, a decision he says was made on the basis of his conscience and upholding citizens' individual rights. He said it was a difficult move that had adverse repercussions, but it didn't affect his ability to serve on the board.
"I've said to my fellow board members that if you disagree with me and disagree with me, it's okay. I'll still love you, I'll still work with you and we'll just do better," he said.