Utah
Pandemic forced remote court hearings, but they are now here to stay in Utah
A kiosk is pictured at the Matheson Courthouse in Salt Lake City where patrons can attend virtual hearings. It is one of 50 being installed across the state to allow for ongoing virtual hearings. (Utah courts)
Estimated reading time: 5-6 minutes
SALT LAKE CITY – The Constitution guarantees people the right to a speedy trial. When the COVID-19 pandemic closed Utah courthouses, they were forced to adapt to move criminal cases forward.
The solution — holding hearings remotely — resulted in a permanent change in the court system, and Utah courts are now working to implement best practices and install kiosks to help people attend hearings remotely.
Utah Courts Administrator Ron Gordon said that at the time there was no real technology available to conduct a secure online hearing. But after a few months, that changed and courts began using Cisco's WebEx online video conferencing to move cases forward again.
"Early on, it was the most important thing that allowed us to continue providing the service as a core system. (Online hearings) were absolutely critical," Gordon said.
Judges and staff have worked very hard to implement virtual hearings, and court staff have been given new responsibilities to help with the process.
Over time, Gordon said, courts have learned that there are advantages to being able to hold hearings remotely. It allows more people to attend hearings who were previously prevented by distance or travel restrictions, the need to work or childcare.
Now some of these concerns for victims, witnesses, attorneys, the public, and sometimes judges, can be alleviated, allowing hearings to be brought forward when they had previously been postponed or rescheduled for later dates. It also reduces the need to transport prisoners to the courthouse when jails and jails can facilitate remote attendance.
Gordon said enabling remote hearings can also give individuals in rural Utah more options for attorneys, since attorneys can provide most of the legal representation needed remotely and do not have to travel to the courthouse as often, if at all .
To make it easier for people to attend online hearings, courts are working to install 50 kiosks in courthouses and public buildings across the state, including rural courthouses. The kiosks are designed to allow people to attend virtual hearings if they don't have reliable internet or hardware needed to attend at home.
Gordon said the idea is to create a private space in a public space where the technology is accessible and intuitive.
Introduction of distance hearings
Prior to 2020, telephone hearings were sometimes held in Utah courts, but these were primarily used to schedule hearings. A judge could allow a telephone hearing if an attorney requested it, but uses were limited.
Gordon said that pre-pandemic video hearings likely never happened because technology was not available to enable safe virtual hearings.
When WebEx was implemented, however, it wasn't without its hiccups. First, a judge would need to constantly remind people to mute them and explain how contestants can show or unmute their video. Sometimes hearings have had to be postponed simply because there were technical issues registering, speaking, or sharing a video.
"In the beginning there were some difficulties with the implementation because it was different for everyone. It was different for judges. It was different for our employees. It was different for attorneys and patrons. So there was a bit of a learning curve for everyone involved because we had to move so quickly," Gordon said.
If there had been a way to phase the system in, it could have gone more smoothly, he said. But as people became familiar with WebEx, the benefits of remote hearing became even more apparent.
Gordon said the Utah Judicial Council recognized that there are benefits to virtual hearings, but also situations where it is in everyone's best interest to hold a hearing in person, particularly if it is a hearing where testimony will be given and a witness being questioned by lawyers. such as a preliminary hearing or jury trial.
"Judges recognize that sometimes they need to have the parties in front of them in the courtroom," Gordon said. "It may depend on the very specific nature of an individual hearing or an individual case."
He said it was different for judges to be speaking to someone through a screen and sometimes a judge would prefer to convey information in person, for example during a sentencing in a criminal proceeding. For this reason, the Utah Judiciary Council has determined that it is important to allow a judge discretion as to whether a hearing is held in person or online, rather than establishing general rules.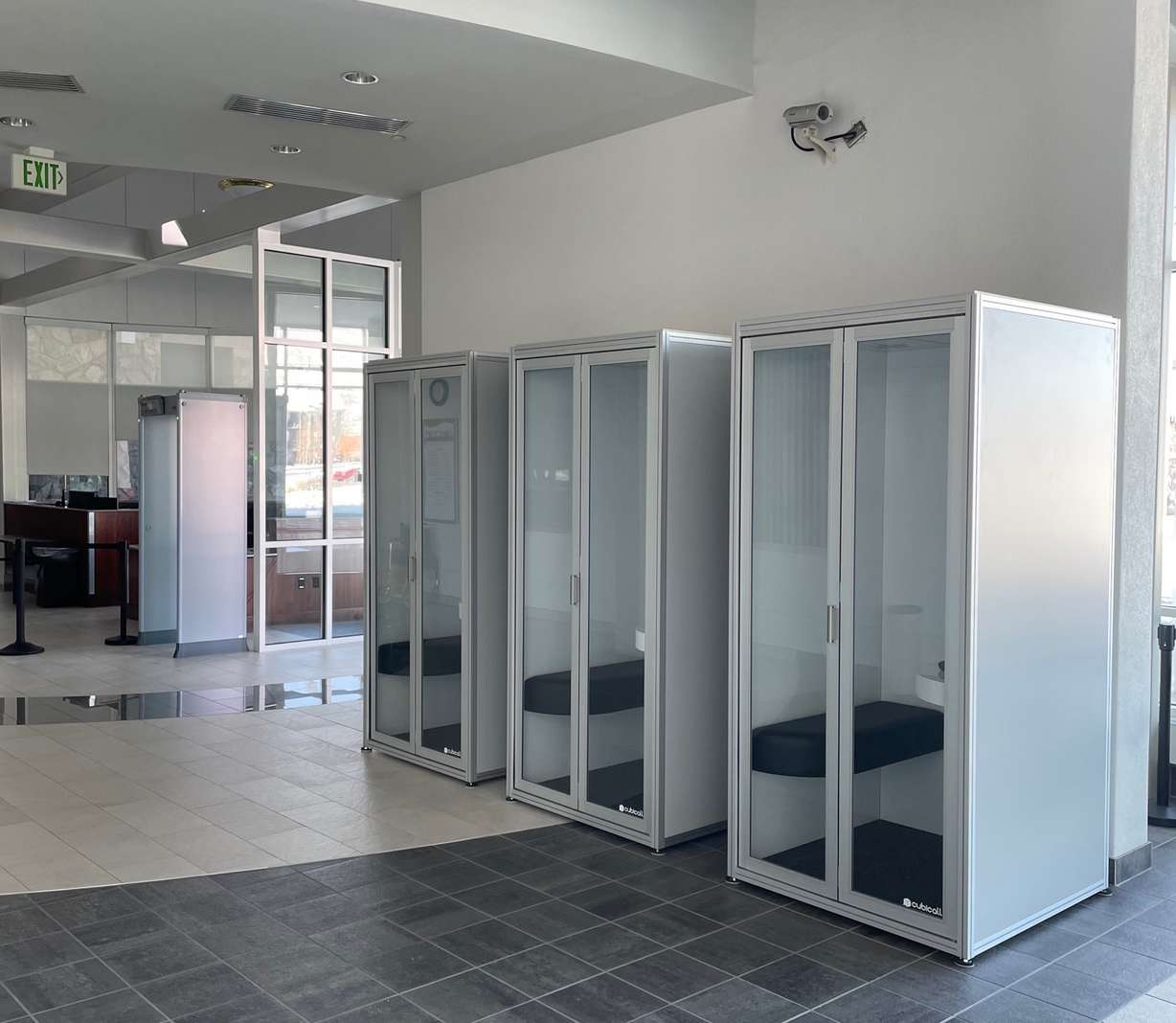 Gordon said Utah courts have accepted that virtual hearings will remain, but are still working out how best to use them.
The Green Phase working group was set up and tasked with compiling a report. It found that Utah court users overwhelmingly prefer more online hearings, and worked to identify pros and cons.
Out of that report, the Utah Judiciary Council released a 10-page report last month with recommendations for ongoing online hearings. Gordon said they did their best to ensure everyone involved had an opportunity to comment on the report.
Some of these recommendations include:
Require people attending remotely to have sufficient technology to create a clear record of court proceedings.
Remote participants must observe courtroom etiquette and appear from a non-disruptive location.
All distant participants should have the same ability to hear and see as those in the courtroom.
Judges, in their sole discretion, decide whether a hearing will be held in person or virtually.
Courts should invest in IT staff.
The document also lists issues judges should consider when deciding whether to hold a hearing remotely or in person.
Gordon said there is no data available at this time to show whether allowing virtual hearings can help move cases through the system more quickly and that it could likely depend on the individual case.
For people wanting to attend hearings, it can be difficult at this time to figure out whether the hearing will be held in person or online, and Gordon said courts are working towards a more consistent solution as judges and courts weigh in-person and online hearings differently.
One of the best practices recommended by the Utah Judicial Council is that court calendars should clearly indicate whether a hearing will be held in person, virtually, or hybrid and provide a link to the virtual hearing if it is public.
×
photos
similar posts
The latest stories from police and courts
Other stories that might interest you