US
Retired Marine continues service as Army civilian | Article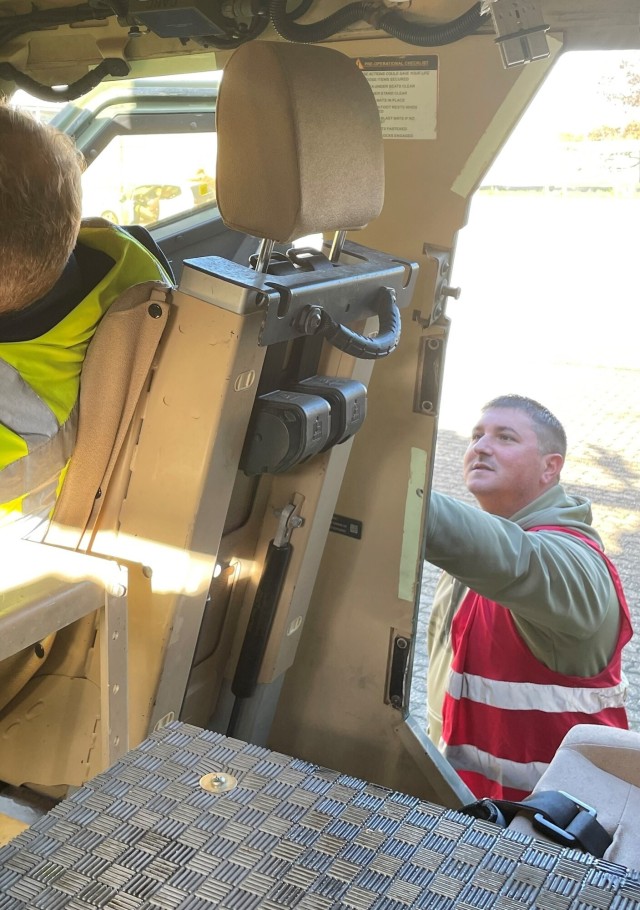 EYGELSHOVEN, Netherlands — Joshua Calvert's time in the Marine Corps was cut short due to an injury, but that didn't stop him from continuing his service. He landed a job as a contractor at the US Army's Yuma Proving Ground in Arizona as a tactical communications manager. He proudly served in this role for 10 years, gaining the experience needed to make an easy transition to the civilian side of the Army.
And Joshua Calvert didn't stop there. After serving almost three years as a civilian employee with Yuma, he applied for a job in the Netherlands at the Eygelshoven Army Prepositioned Stocks-2 construction site with the 405th Army Field Support Brigade. He got the job.
"I think my service in the Marine Corps helped me get my first job as a contractor," Calvert said. "And then spending 10 years as a contractor for testing support services — building relationships and gaining a great deal of experience — that's what helped me get a job as an officer in the U.S. Army."
"I was looking for new opportunities to serve and saw an opportunity to come to Europe for a foreign assignment. I applied and here we are," said Calvert, now Army Field Support Battalion-Benelux Quality Assurance Specialist for US Army Communications-Electronics Command tactical equipment at the APS-2 Eygelshoven site.
As if that wasn't enough, Calvert is currently serving in a task force as the officer in charge of the APS-2 site.
"I am the main receipt holder for the location. I monitor device approvals, available quantities, and outbound and inbound shipments," said Calvert, who has been with the APS-2 site in the Netherlands for about three and a half years. "I work closely here with our host country partners and a team of people who assist me in maintaining accountability for all equipment on hand receipts and preparing equipment for issuance during DEFENDER Europe exercises, real world missions and more ."
In all, Calvert is responsible for accountability for approximately 4,000 pieces of equipment — tens of millions of dollars worth of equipment — including engineer machines, Humvees, trailers, light medium tactical vehicles, mine-protected all-terrain vehicles with ambush protection and CECOM communications sets, and various others supporting equipment sets that tactical units need when drawing APS-2.
"We have a great group at Eygelshoven — both US personnel and our host country colleagues at the Dutch Ministry of Defense," Calvert said. "There is so much talent here and everyone works well together. As we're still a relatively young APS 2 site, that's very impressive – all the growth I've seen over the last three and a half years has been amazing."
Calvert – who is 36 and calls Yuma at home – has some advice for anyone considering joining the US military, whether in the Army, Marine Corps or the other services.
"Use as many opportunities as you can to learn and develop solid skills and see the world," said Calvert, who is two grades from completing his master's degree in business administration with a concentration in project management at the University of Phoenix.
"Joining the Marine Corps was a good decision for me," Calvert said. "Unfortunately, I was medically unable to continue my Marine career, so my plans had to be changed. But I was able to find an alternative way to serve and still feel like part of the military team."
"I wouldn't be where I am now without enlisting in the Marine Corps. It was a great decision for me, my career and my family," said Calvert, who is married to his wife Jessica and has three children, ages 4 to 10.
"And I still serve," he said. "I serve in the army as a civilian."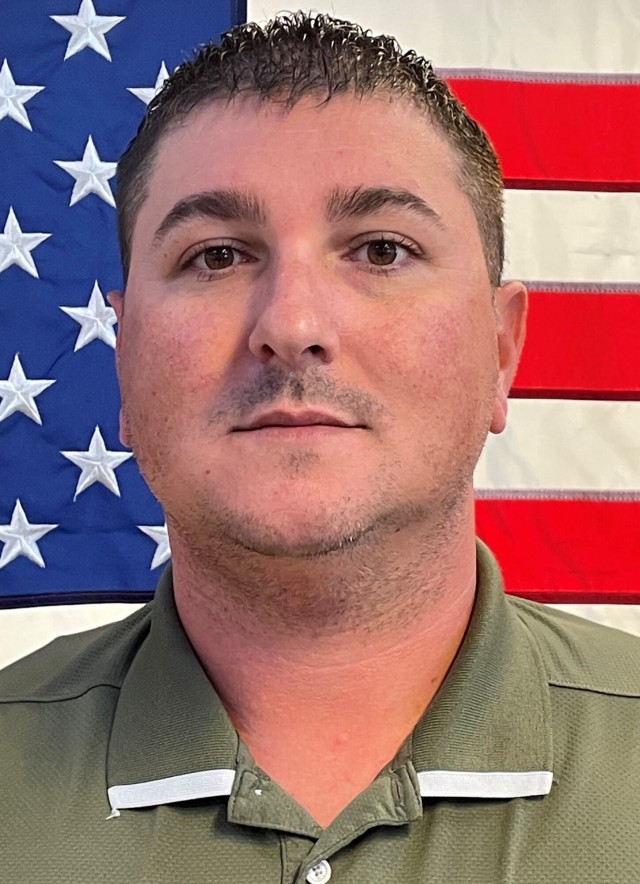 The APS-2 Eygelshoven site offers 450,000 square feet of air-conditioned storage space in nine warehouses, as well as 50,000 square feet of fixed storage for storage and maintenance of APS-2 equipment sets.
Battalion Benelux is one of four battalions assigned to the 405th AFSB. The battalion assumes mission command of APS-2 operations in Eygelshoven and Zutendaal, Belgium and is tasked with providing and coordinating APS-2 reception, transmission, storage and maintenance. This allows commanders to conduct unified actions and conduct a full range of military operations in support of the US Army in Europe and Africa.
The 405th AFSB is attached to the US Army Sustainment Command and under the operational control of the 21st Theater Sustainment Command, US Army Europe and Africa. Headquartered in Kaiserslautern, Germany, the brigade provides material business support to U.S. forces throughout Europe and Africa – providing logistics to sustain the theater; synchronize procurement, logistics and technology; and utilizing the US Army's Material Command materials company in support of joint forces. For more information on the 405th AFSB, visit the official website and official Facebook page.