Oregon
Head of the Oregon Health Authority is stepping down
Oregon Health Authority director Patrick Allen told the agency Thursday that he will step down in early January when Gov. Kate Brown's term ends.
He updated staff on his decision in an email from The Capital Chronicle, in which he said he was "sad" to make the announcement: "Honestly, I'm sad to be leaving this work behind me," Allen said. "We still have a long way to go at OHA. While we have shown that we CAN create true health equity, as we did in closing our COVID-19 vaccine gap, we still have a long way to go to allocate and reallocate power and resources in ways that address injustices recognized, reconciled, and remedied and injustice in our healthcare systems."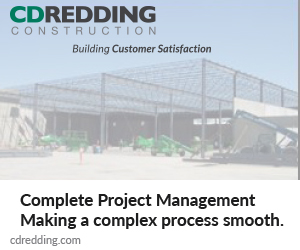 The agency did not immediately respond to a request for comment.
Allen, who is 59, said he will leave Jan. 9 when Democrat Tina Kotek becomes governor. She had hinted during the campaign that she could replace him, as did Republican candidate Christine Drazan and Betsy Johnson, who was running as an independent candidate.
Allen led the state through the COVID-19 pandemic and has faced intermittent fires, particularly in the early days of the vaccine's rollout. Under Allen, the agency set a goal of eliminating health inequalities by 2030, but vaccination rates among communities of color lagged in the first year and later caught up.
Critics also slammed the agency for its slowness in distributing $1 billion to create behavioral health programs and new facilities, as well as addiction treatment networks, as part of the implementation of Measure 110, Oregon's drug decriminalization measure, which includes a plan to ramp up treatment included. In nationwide studies, the federal state repeatedly has the highest or almost the highest rate of people with mental health and addiction problems in nationwide studies.
Lawmakers allocated the money for behavioral health in 2021, but the final funds weren't distributed until August this year, a year later than planned.
In his email, Allen said that behavioral health challenges remain.
"While we've made great strides in improving our behavioral health system, we still have a long way to go, and the pandemic has made that road longer and much more difficult," Allen said.
Allen took over the $30 billion agency in September 2017 after former director Lynne Saxton was ousted. He oversees 4,770 employees and several programs including Medicaid, which covers one in three Oregon residents through the Oregon Health Plan.
Allen had a "bad" fall on Jan. 23 and was hospitalized two days later, according to an agency press release. He was checked for heart problems and returned to his home in Sherwood within three days. Health officials said he did not have COVID-19.
During his seven-week absence, his deputy, Kris Kautz, ran the agency, including during the short term in office. Normally, Allen would testify before legislative committees.
Chronicle of the Oregon Capital is part of States Newsroom, a network of news outlets supported by grants and a coalition of donors as a 501c(3) public charity. Oregon Capital Chronicle maintains editorial independence. Contact Editor Lynne Terry with any questions: [email protected]. Follow the Oregon Capital Chronicle on Facebook and Twitter.
STORY TIP OR IDEA? Email the Salem Reporter news team: [email protected]