Michigan
What our journalists are watching in Detroit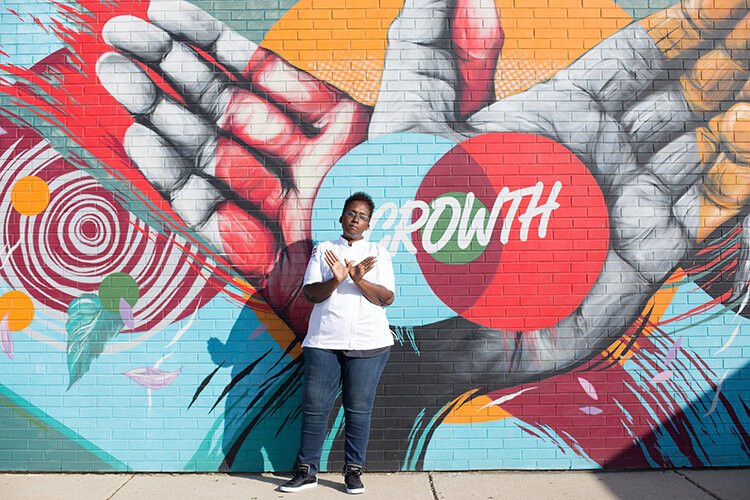 Harriette Brown is one of many small business owners in Detroit who want to see the city grow. Photo: Joe Powers.
What are Model D journalists paying particular attention to this year? Read on for their 2023 predictions and the stories that will follow them closely. Do you have a tip? Let us know.
Erin-Marie Miller
journalist
I've spent the last three years covering Detroit small businesses and entrepreneurs struggling to stay afloat amid an historic pandemic and the economic crisis that followed. Earlier this fall, my attention turned to the increasing needs of individuals and families in Metro Detroit as inflation took its toll, even affecting the local nonprofits that work to support them despite rising food and gas costs and inadequate government support to continue to supply. It's been an honor to share the stories of so many inspiring, resilient people.
In 2023, I plan to continue to monitor the impact of inflation — ensuring Detroit's small business owners and workers continue to have a voice and residents are able to access groceries and other necessities amid ongoing economic instability.
Biba Adams
Journalist, project editor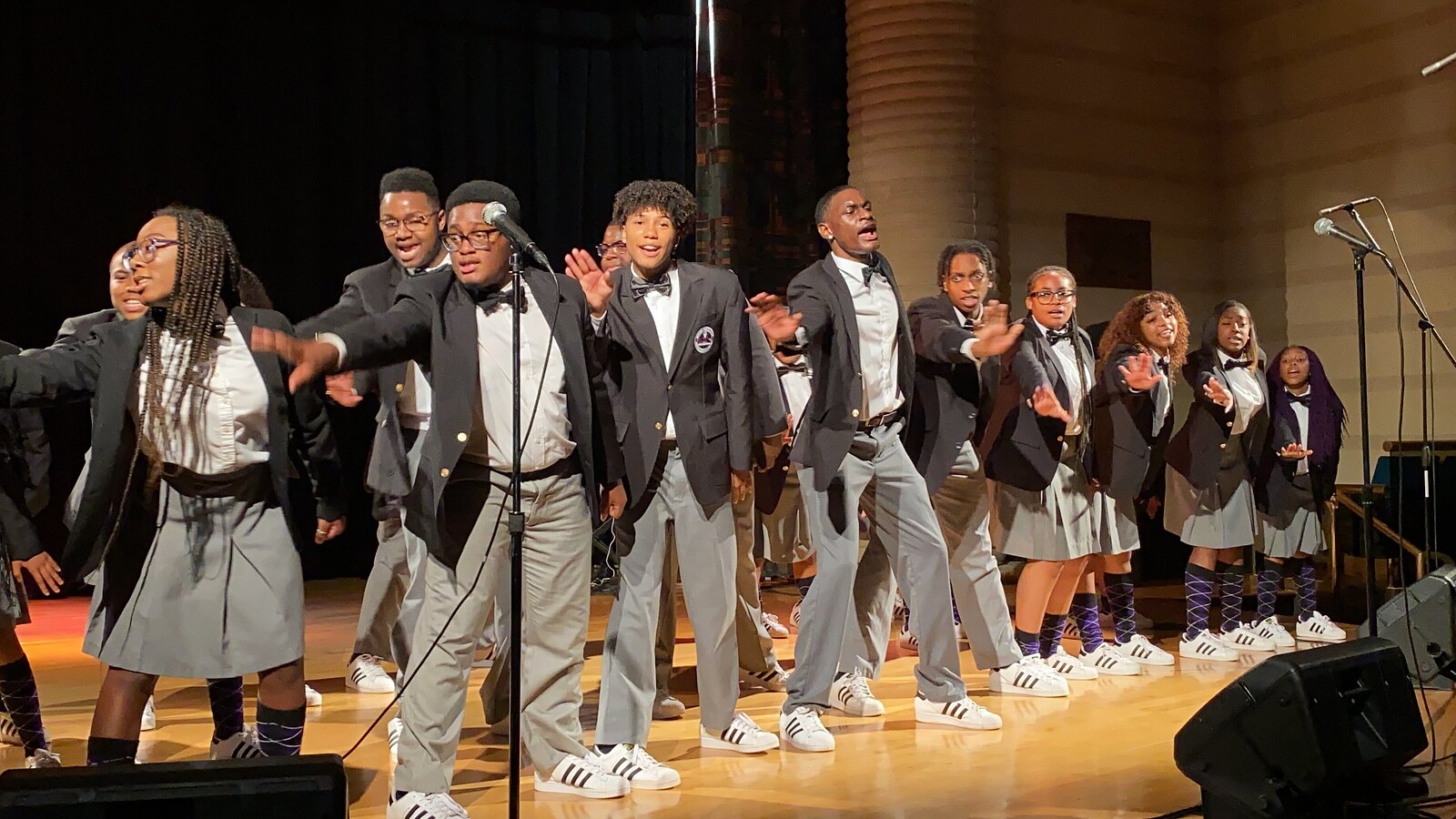 Photo: Delivered/Detroit Youth Choir.For 2023, I look forward to continued growth and development in Detroit's creative community. I'd love to see more shows come back and more artists monetize their work. I also hope to grow in our media representation and ensure that diversity is not just an initiative but a way of life and inclusion is a priority. I'd love to see Detroit use empowering language to describe itself…we're the comeback kid, but we're also a historically legendary city, and we should embrace that.
Personally, I look forward to continuing to grow and giving youth a voice. I also look forward to celebrating the 50th anniversary of hip hop culture and highlighting what it means for black music culture here and abroad.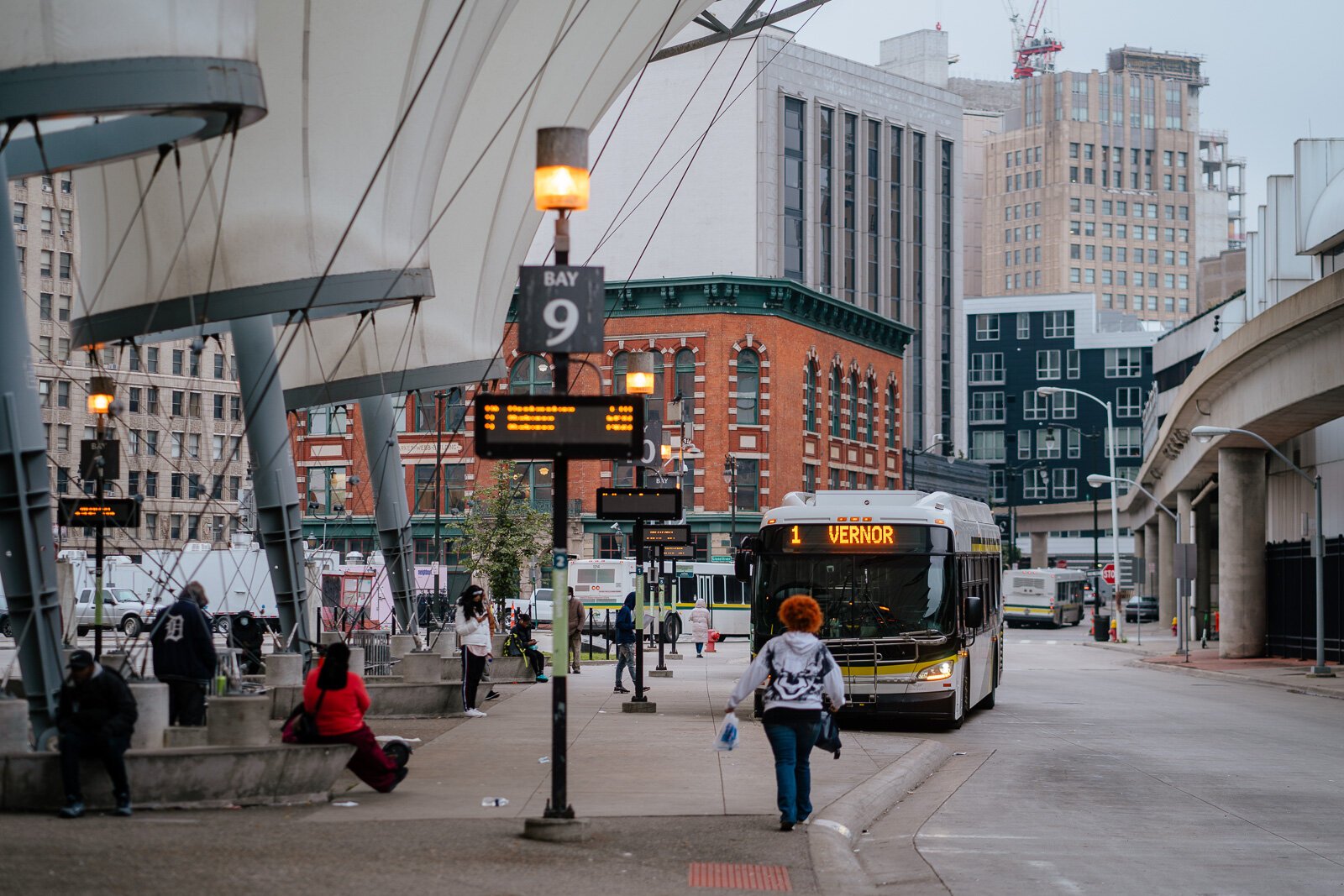 Photo by Nick Hagen.
David Sand
Journalist, project editor
As we look at what the year ahead could mean for Detroit, we really need to think about the implications of November's midterm elections. In her November 9 victory speech, Gretchen Whitmer highlighted policy priorities related to taxes, education and the environment that are sure to make themselves felt in the coming year.
Here in the city, I'm excited to see how the public-private Strategic Neighborhood Fund's initiative to revitalize trade corridors unfolds. The project is a partnership between the City of Detroit, Invest Detroit, corporate donors and local nonprofits and is focused on revitalizing 10 corridors in the city. It has already had some success in bringing new investment to Detroit's Live6 neighborhood. I'm interested in learning more about how street design and other investments might impact areas like East Warren Avenue or Kelly Road, particularly in terms of how long-time residents are affected by the initiative.
Kahn Davison Santori
journalist and photographer
It will never be possible to physically, musically, or emotionally fill the void left by Motown Records' move to California in 1972, but Detroit's recent hip-hop resurgence has inspired many residents and fans.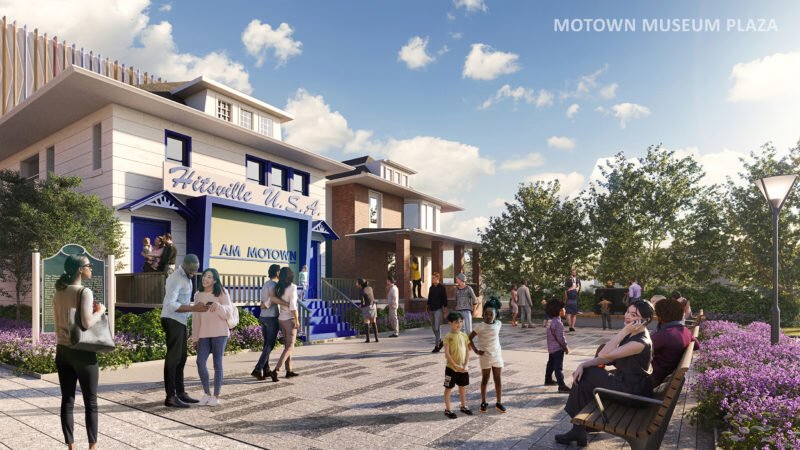 Legacy: The upcoming Motown Museum upgrade continues to honor Detroit's musical history. Photo provided / Motown Museum. In recent years, several Detroit hip-hop artists have signed to major record labels, won awards and have appeared on the covers of national publications. While Detroit isn't necessarily just at the forefront of the hip-hop scene; This is the most influential in several decades. And it was all a collective effort, since Detroit has several hip-hop allstars.
I hope that the managers, promoters and enterprising producers continue to build from within. It's great that Detroit's hip-hop artists are building relationships with big brands and big names, but they shouldn't be dependent on them. As Detroit's hip hop scene continues to grow; So should its independent labels and inner-city businesses, who can help cultivate and enhance these artists' brand potential.
A 'Motown' inspiration is definitely back and this type of inspiration sparks creativity for aspiring artists and for that creativity to reach its maximum potential; It needs more structure.
Sarah Williams
Journalist and project editor
I'm excited to see what's happening in Clark Park, the heartbeat of Southwest Detroit. My family has spent a lot of time there over the years participating in team sports, ice skating, picnicking, attending community events, and hiking. It's an amazing green space in the community. I look forward to taking my niece and nephew, who live around the block, to play at the brand new playground and splash pad opening next year. I also look forward to seeing the rain garden, new landscaping, athletic fields and gazebo.
I will also be getting off to enjoy the continuation of the Joe Louis Greenway. I'm excited to see the city updating and investing in green spaces and movement/mobility routes where communities can explore, connect and heal.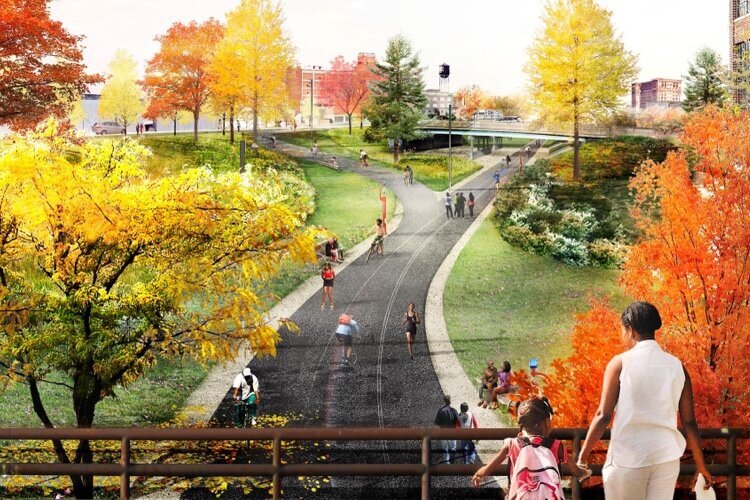 Renderings courtesy of Detroit Riverfront Conservancy.