Louisiana
'Interview With The Vampire's' Bailey Bass on Playing Claudia
In this era of reboots and remakes, that's no surprise Interview with the vampire has landed a small screen adaptation – and just in time for Halloween. Based on the popular 1976 novel of the same name by author Anne Rice, the 10-episode series premiered on AMC on October 2 to critical acclaim.
Swapping 17th-century Louisiana for 19th-century New Orleans, this latest adaptation is a "modern take" on the vampire love story. With Game of Thrones Starring Jacob Anderson as Louis and Australian actor Sam Reid as Lestat, actress Bailey Bass completes the lineup as baby vamp Claudia – the teenage terror who can never grow up.
news week spoke to Bass to find out more about her take on the iconic character, as well as going through puberty, filming in New Orleans at night, and creating something "that's never been done on TV before."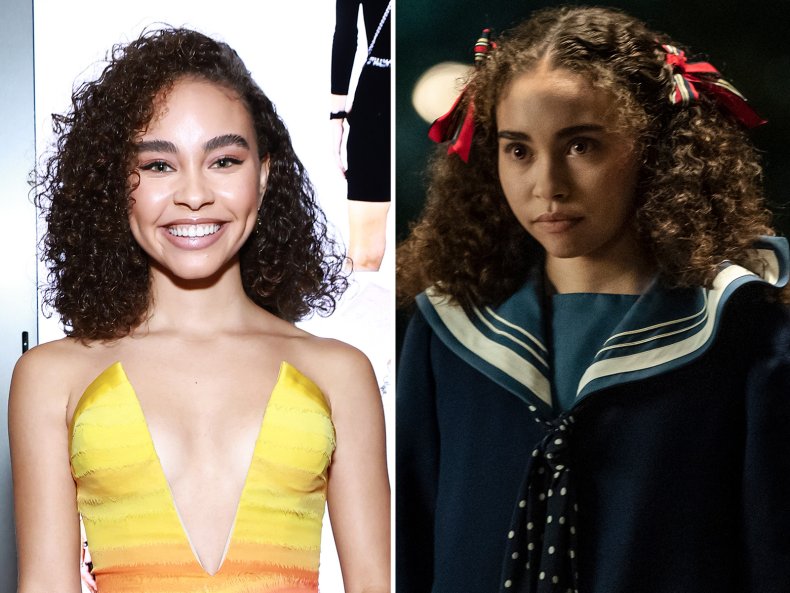 become Claudia
The 1994 film version Interview with the vampire, starring Brad Pitt, Tom Cruise and Kirsten Dunst as the legendary vampire trio, was a surprise box office hit, grossing $233,664,608 worldwide. Dunst's portrayal of Claudia launched the then 12-year-old actress' career and earned her a Saturn Award. Newcomer Bass has big shoes to fill, but the 18-year-old has already proven she's more than capable.
Debuting in Episode 3, critics who have seen the show in advance are already praising Bass for her "wild" but fun performance. Like Dunst before her, Claudia von Bass is credited with elevating the show and scene stealing from the moment she appears on screen.
Bass worked with an acting coach and did religious research to develop her take on the character.
"I read the book, annotated it, and stuck post-it to post-it. I kept doing Google spreadsheets," says Bass news week.
"Claudia's essence carries through [the writing]. She's strong and she's loud."
In the novel, Claudia is five years old. The 1994 film adaptation saw her live up to 10, while in the new TV series, Claudia is 14 — right in the middle of those awkward teenage years.
"I remember puberty very vividly. I think more girls do that," Bass said.
"It's a very strange time. I've had moments where I just started crying and Mom was like, 'What's wrong?' And I would say, 'I don't know.' All those hormones, that's a lot.
"Claudia has been stuck with these hormones her entire life because she's stuck at this age."
The age change also allowed the cast and writers to explore paths that would not have been possible with a child actress.
"We can delve into contexts that couldn't legally be brought to screen with a 10-year-old girl," Bass said.
"The audience looks her in the eye how heartbreaking it is never really reaching that final stage. She will always have trauma.
"The characters are so complex. I was challenged every day on set and I grew so much."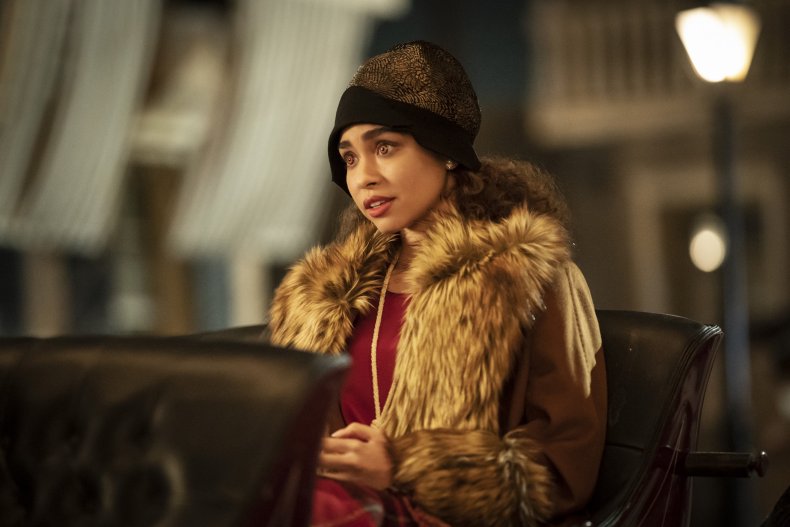 Clothes Claudia
According to Bass, one of the highlights of the role was working with costume designer Carol Cutshall.
"Carol was so cooperative," she said. "I had to poke around in her brain and see what she was thinking as she read the script.
"It's not just my Claudia. I am the actor, I speak the lines and I live in her shoes. But the costumes, hair and make-up, they also see Claudia."
As Claudia is four years younger than Bass, her wardrobe was used to hide her curves and make her appear younger.
"All the costumes, the hips, the seam is a little bit lower than it would be natural, so I can really feel like a little girl," she said.
"It carries through the whole show, even though she's 30, because her body wouldn't have changed at all."
"Never seen it on TV"
The New Orleans of the film and the novel is not the same city that we see in the television series. Much of the series takes place in Storyville, one of the most famous red-light districts in early 20th-century America.
"Storyville is something that's not talked about a lot in New Orleans history," Bass said.
"The 1700s are already done, so to move forward and add that new flavor, it's something that's fresh and hasn't been seen on TV before."
Bass said her favorite place to film is the square because of the big church.
"We film at night so the church was closed, but I always love being near big churches. That always puts a big smile on my face.
"It's a recurring theme, there's a bench on this square that we keep coming back to. Not only is she special to the show, but she's something that New Orleansers will connect with."
"Everything comes first on this show"
Along with a change in attitude, Interview with the vampire comes with a more diverse cast and refuses to gloss over the queer aspects the film adaptation has been criticized for excluding.
"We don't shy away from any of these issues," Bass said.
"I play Creole and Jacob too. The show is very varied, just like New Orleans.
"I've never felt more accepted as a black woman in my life for being mixed race than in New Orleans.
"Having that diversity on the show and not being shy about Louis and Lestat's relationship is going to make a lot of people feel seen."
Anne Rice's Interview with the Vampire airs Sundays on AMC and AMC+.