Iowa
Iowa's Congressional members urged to pass immigration reform
Mayra Hernandez vividly remembers the day she learned she was entitled to an Obama-era policy called DACA, which provided protections for people brought to the United States as undocumented children.
"I wasn't sure what it was, what it meant," Hernandez said. "And so I asked my father, what does that mean? What does that mean for me? And he said, 'That means you're going to be the first person in our family to graduate from college. Many of those doors you worried about being closed are now open.'"
Hernandez, now 25, said her parents came to the United States from Mexico when she was four. Raised in rural Iowa, she attended and graduated from Brooklyn-Guernsey-Malcom High School.
In 2012 her life changed.
An executive order from then-President Obama allowed individuals brought to the United States as children to apply for Deferred Action for Childhood Arrivals (DACA). The program allows for a renewable two-year status that protects eligible applicants from deportation and opens the door to college and work visas.
But DACA does not grant a route to citizenship. And more recently, court rulings have cast the protections it offers on shaky ground.
Hernandez and advocates across the country are urging Congress to tackle immigration reform before the New Year, when Republicans take control of the US House of Representatives and legislative action becomes politically more difficult with a divided legislature.
Hernandez works as an organizer for Quad-Cities Interfaith, which hosted a press conference with three Christian faith leaders from different denominations outside the Davenport Catholic Diocese this week and called on Iowa U.S. Senators to extend protections for DACA recipients before the end of the Lame Duck Session.
"Of course we want DACA to become permanent. We want it to be protected," Hernandez said. "But we also want a path to citizenship for the 11 million+ undocumented workers, parents, family members and key workers in this country so that not only are they DACA recipients, but their families are as well."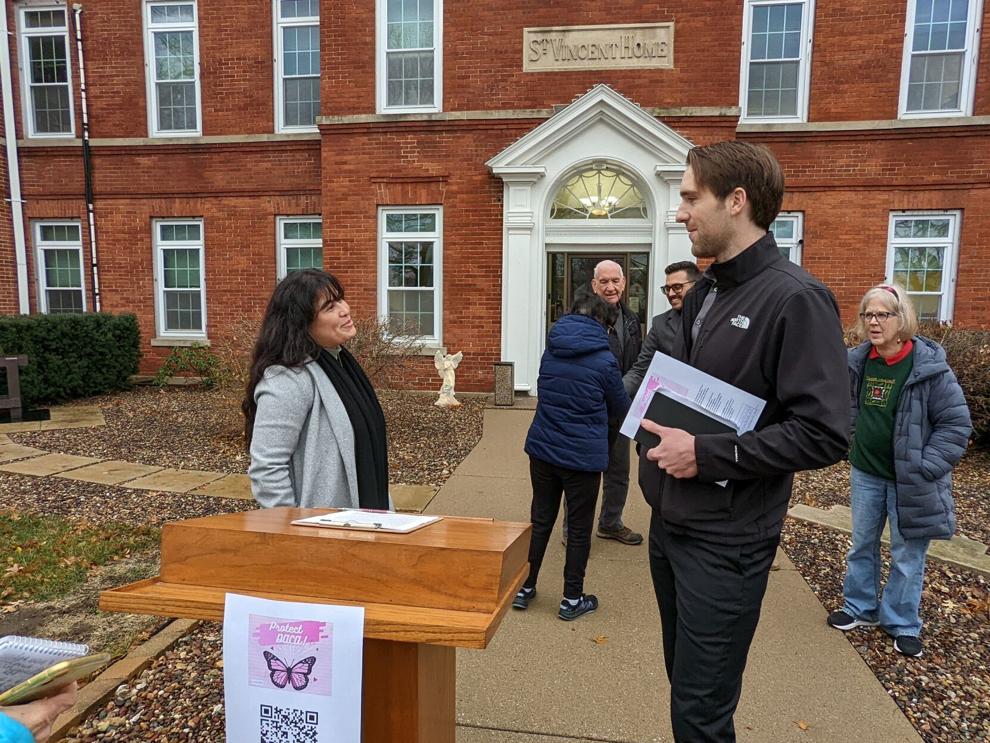 A staffer from Sen. Joni Ernst's office attended the press conference and promised to forward the message and a signed petition to the senator and her staff.
According to The Washington Post, a bipartisan small group of senators is working to pass a last-minute deal to find a path to legalization for the country's two million people who were brought into the country illegally as children, often called the Dreamers exchange for at least $25 billion for border protection and border security.
The framework, which is in flux, would also extend a Trump administration directive, Title 42, by at least a year. The policy was enacted during the pandemic to swiftly expel those crossing the border illegally because of the public health crisis.
Republican lawmakers hope to continue the policy, which a federal judge ordered ended in December, to ease pressure on the U.S.-Mexico border, which has seen a record 2.4 million attempted border crossings in the year to October became.
However, the talks have produced neither a bill nor a legal text, meaning there is a narrowing window for anything to be passed before the end of the session.
A spokesman for US Senator Chuck Grassley, R-Iowa, referred to legislation introduced by Grassley in 2018, the Secure and Succeed Act. The bill, which failed to garner bipartisan support, would have created a pathway to citizenship for DACA recipients and earmarked $25 billion for physical and virtual border fences. The bill would also have reduced legal family-based immigration to only core family members. Ernst was a co-sponsor of this bill.
Grassley "continues to believe that any immigration policy action must be combined with concrete steps to secure the southern border," the spokesman wrote in an email.
Ernst's office did not respond to a request for comment.
Another speaker at the press conference, Kenya Calderon, described advocacy for the undocumented immigrant community before 2015, in the early years of DACA. Now 29, she came to the United States at the age of 11 with her parents from El Salvador. She was awarded DACA status at the age of 19.
"I went to school at Drake University. I was able to graduate and DACA gave me a work permit so I could pay for my education out of pocket," Calderon said.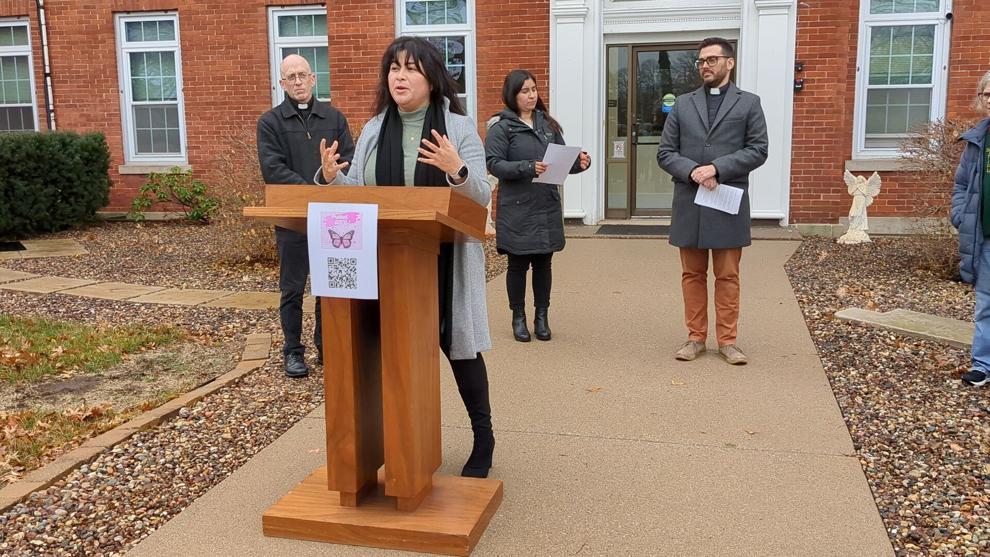 She said this is the first time in seven years that she has spoken publicly about her status as a DACA recipient, because she fears telling her story could impact her and her family.
"When immigrants talk about living in fear, we don't just say it because it sounds nice or because we think it will make people vote for us," Calderon said. "It means that every day when we leave our homes, we don't know if we're going to come back. We don't know if we'll be stopped and that's the last time we'll see our parents or we can't even plan for our future because the program could end at any time."