Hawaii
After $2.3B, Hawaii Airports Still Land At Bottom In U.S. Rankings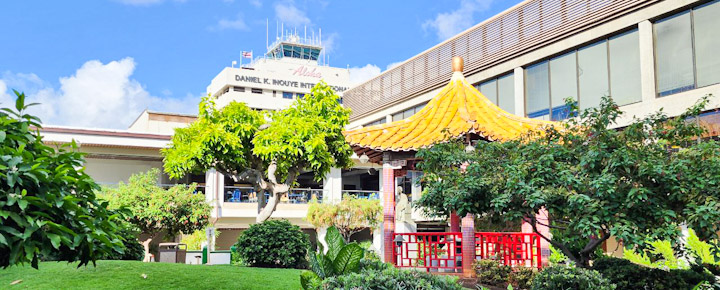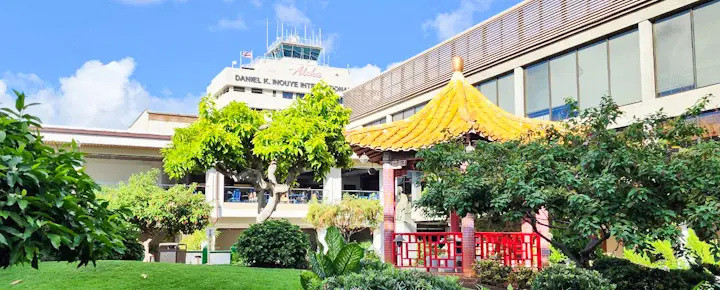 Hawaii's largest airports continue to rank at the bottom of all U.S. airports, according to a 2022 JD Power airport survey. This has been true for years and remains so to this day, despite the massive multi-billion dollar injection of cash into Hawaii's airport renovations.
According to the Airport Satisfaction Survey, "Airports are rated on a 1,000-point scale, assessing traveler satisfaction across seven categories: airport accessibility, check-in/baggage inspection, security, food/beverage/retail, terminal facilities, and baggage claim Immigration/Customs."
The latest result comes even after Honolulu opened an oddly designed, incomplete $270 million terminal expansion and its new consolidated car rental business. And yet, even after spending so much money, Hawaii's airports have largely outdated and run-down facilities and restrooms, old technology, inflexible and inferior design, and terrible management. In other words, these are unfortunately third world airports.
HNL: Among the major airports in the US, Honolulu was only second to last. La Guardia received the lowest rating, while Miami received the highest rating.
OGG: For mid-sized airports, Kahului Maui again ranked second worst of all US airports (its consistent ranking over the past few years) with 4.5 to 9.9 million annual passengers. The top-ranked medium-sized airport this year was Indianapolis.
What we still love about HNL.
As funky and dysfunctional as the airport is, there are still things we love about Honolulu Airport. These include unique outdoor terminal areas, various cultural garden themed areas, the iconic Reef Runway and the efficient new car rental facility.
Even airlines are frustrated with Hawaii airports.
We heard from several airlines serving Hawaii just this week about their dissatisfaction with various aspects of Hawaii's airports and management. So, unfortunately, it came as no surprise to us when the CEO of United Airlines said that the state of disrepair at HNL airport was affecting travel to the Hawaiian Islands.
Problems include ramshackle facilities across the board, from toilets that don't work or have yet to be upgraded to often broken luggage racks. You will recall that just prior to Covid, HNL also suffered a severe power outage. It closed most facilities and sent passengers outside in huge lines when an emergency power system failed during the test. Poor design aside, the most common cause of HNL problems is inept airport management by the Hawaii Department of Transportation.
Where Does Hawaii Airport Funding Come From?
Hawaii's airports are a division of the state Department of Transportation. The airports are not operated from the general fund but generate revenue through various air fares, airport companies and concessionaires. Jeff recently landed at HNL with a $21 veggie burger as his only choice. However, airport spending is still subject to approval by Hawaii Legislature. The airports also receive some federal funding. For example, federal funds could flow up to $250 million to Hawaii airports over the next five years.
HNL just completed a $270 million terminal expansion.
As you'll see from the year-long state DOT video below, the bare terminal is empty in terms of amenities, as it largely is to this day.
What Exactly Did the $2.3 Airport Modernization Bring?
Honolulu Airport remains at the heart of a seemingly never-ending $2.3 billion renovation project. The new Mauka Concourse opened with 230,000 square feet and a facility that can accommodate up to 11 single-aisle or six double-aisle aircraft and six TSA checkpoints. The hall was completed after more than three years of work. The previous significant addition to HNL was almost thirty years ago when Terminal 1 was completed. The new hall lacks places to eat and shops.
The new consolidated car rental business opened just a year ago.
On December 1, 2021, a long-awaited 1.8 million square foot Consolidated Rent-A-Car (Conrac) facility opened at HNL. It can be reached on foot from Terminal 1 or by shuttle (soon to be electric) from Terminal 1. A The company Vicinity will provide four electric buses for this purpose. Expected to arrive in 2023, they will be rented as a service on a monthly usage basis rather than through a traditional purchase.
The state takes over the project.
Gov. Ige said that "the expansion of Terminal 1 will provide significant crowd relief during the midday peak hours and allow our air transportation system to safely and smoothly meet the needs of our residents and visitors."
The state's DOT said the new terminal "features eco-friendly design elements such as skylights and windows to make the most of natural light, LED lighting, a high-performance building envelope to reduce solar heat gain, and ventilation shafts to air-condition directly at a human level rather than the entire structure." cool. The difference you will see is that during peak times there is a lot of traffic jams at the gates between 10am and 2pm every day. So this will help clear the congestion. Basically, this not only helps passenger traffic, but also airlines. They can work more efficiently because there are no delays due to gate bottlenecks."
Hawaiian Airlines at the new terminal.
Hawaiian Airlines added that the expansion will be helpful for travelers. "We are very excited to provide our guests with more space and more gates for the planes…Having more gates available and having everything close to our check-in facility will make the airport experience here in Honolulu even better." said CEO Peter Ingram when it opened. He failed to mention that the state was embroiled in endless bureaucracy between himself, the contractors and the food service concessionaire.
BOH takes on Hawaii's new terminal and airports.
The terminal leaves us, and many of you, cold, with its mainland design that doesn't feel connected to the rest of HNL's open-air airport. Furthermore, the endless delays associated with the provision of in-terminal catering services for whatever reason are inexcusable. Finally, even if food does show up, it's almost certain that there will be more of the same awful options offered in the other terminals due to the state-chosen concessionaire. In so many comments you mentioned the lack of good choices, healthy choices, cultural options and so on.
Of course, with an economy based solely on tourism, Hawaii must have world-class airports.
Hawaii residents are as dependent on airports as visitors are, as our inter-island transportation system relies solely on air travel. The state's inability to deliver excellence in our airport system is a top-down failure that has never been addressed. And it's an embarrassment for visitors, Hawaii residents, airlines and other stakeholders, and Hawaii businesses alike.
There have been proposals for the state to create an airport authority responsible for the system, rather than being part of the Hawaii Department of Transportation. Tasked with a variety of other non-aviation duties, the DOT does not effectively manage Hawaii's airports. A conversion to an effective business model of independent airport management seems to be essential.
Almost every state in the country has such an independent airport entity, with the exception of Alaska, Hawaii and Maryland. Airlines and others have called for an independent airport authority to serve Hawaii's 15 airports. However, for whatever reason, this effort did not make it through the state parliament.
How do you rate Honolulu, Maui, Lihue, Kona and Hilo airports and what else would you like to see?
Disclosure: We receive a small commission for purchases made through some of the links on Beat of Hawaii. These links cost you nothing and provide revenue necessary to bring our website to you. Mahalo! Privacy Policy and Disclosures.